ATypI 2001 in copenhagen...
too much coffee?
there's relief --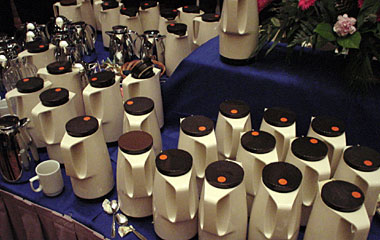 the ATypI flag hanging purdy...
and the typebox catalog lying spruce.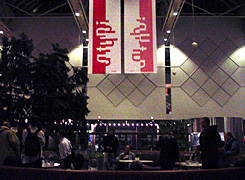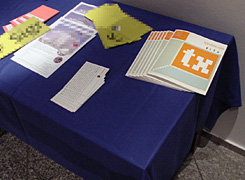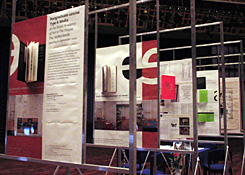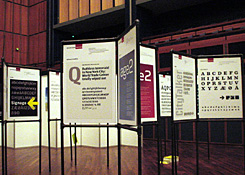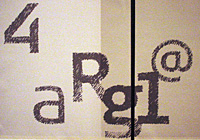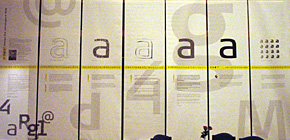 can you see the writing on the wall?
it's a ok.
exhibits in the main hall:
as one speaker had it, danish type seems based more on constructed lettering, while dutch type draws on calligraphy?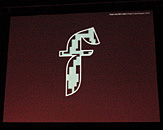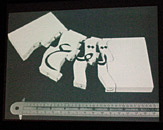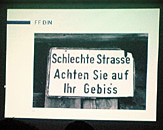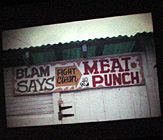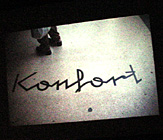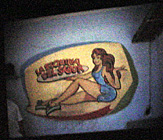 presentations by our speakers:
beauty, functionality and humor
don't need to exclude each other.
top row:
paul van der laan takes calligraphy into pixels
thomas milo rescues arabic into the digital age
albert-jan pool brings humor into signage
("bad road ahead: watch your dentures")
bottom row:
jan middendorp brings european and cuban
hand-lettering back into the game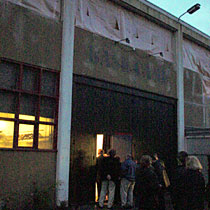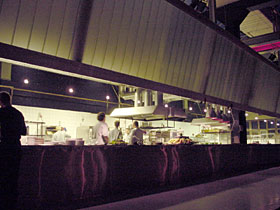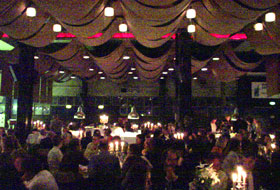 ...and finally our gala dinner
at the cannon factory:
outside cooking inside