that's right,
6 pictures by jml on
pages 332 - 333
and 5 on page 338
the mole of nagoya's subway system
tokyo's subway cat, warning passengers not to run and get caught in closing doors
the neon anglerfish of nakaura; akihabara "electric town"
denko-chan (denki = electricity) admonishining to save energy in the household
people-chan, mascot of the police (yes)
t-shirt found in hong kong.
condo floor plans turned into birds by chintai realtors
"natchan!"
(little natsuko?)
--an orange juice for nice girls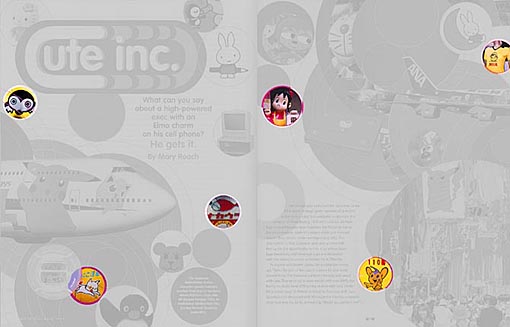 and on page 338...