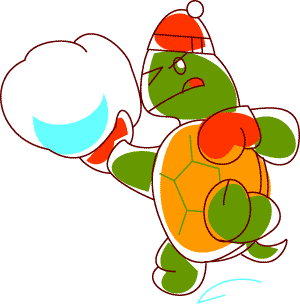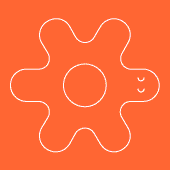 december 2002
– squish! – snowball fight – !
happy holidays!
kame, the turtle, wishes you rampant fun vacations, get out of the funk and into the funky, hot-buttered, mulled or spiced...
drown under presents – or under the present? (like, under a snow-drift, or a new party acquaintance in the chalet)...
see you on the other side –
wow!
"shuriken boy" made friends with BECK !
tower records' free "pulse" magazine of november 2002 made *big* use of kame's typeface in a 4-page article on beck's new and always unusual endeavors.
always glad to support that...