what's new:
kame in november '99...
finally, the long-awaited visionplus7 conference in tokyo!
a large travel report of new inspirations from japan, modern and old.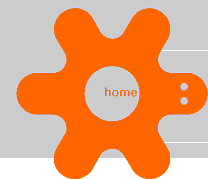 "i have always known
that at last i would
take this road, but yesterday
i did not know that it would be today."
ariwara no narihira
9th century
japan
is there life after visionplus?
surprising and disarming experiences in its wake; - or:
soul siblings; - or:
on field research:
continuing explorations into vernacular, organic, and inadvertent design
expect download


ni-hon,
the sun plus
root, origin, book...
history can be very serious
or very fun
in museums and shops

expect download