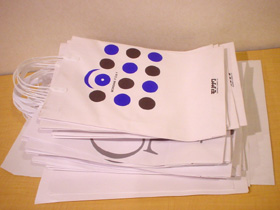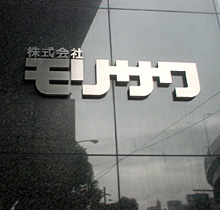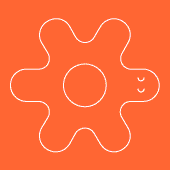 march 2003
03 / 03 / 03, 03:03 pm:
the morisawa award ceremony in tokyo
kame received the judge's prize from Mitsuo Katsui, for his latest kanji-design "mini-maru"...
...and was invited to speak at the gallery opening, bringing thoughts from bukva:raz at UN NY – to the last morisawa event after 20 years as the world's leading contest.
> read kame's speech at bukva:raz UN
>> go see the morisawa website
> check out new travel pix from japan
"3gatsu 3ka wa Nihon dewa 'Momo-no-Sekku' desu. Onna no kodomo no kenkou o inoru hi desu. 'Ohina sama' o kazarimasu.
2003.03.03 3:03 pm ni wa minasan mo Morisawa ni atsumatte imasu ne."
Kaoru Wakahara
Morisawa & Co., Ltd.
In Japan, the 3rd of March is the 'Peach blossoms seasonal festival'. It's the day of wishing good health to girls. We decorate with little 'lady dolls'.
So, on 03/03/03 at 3:03 pm, we also come together at Morisawa.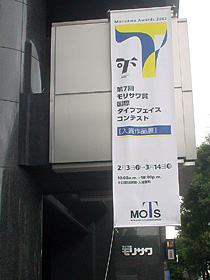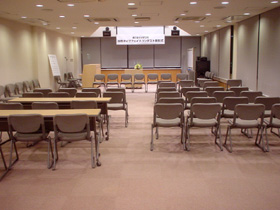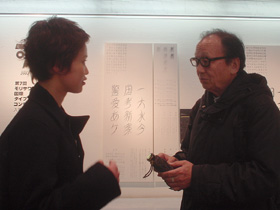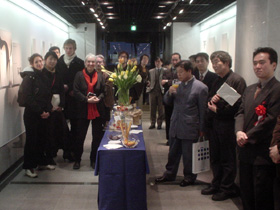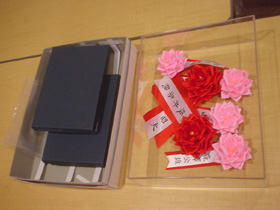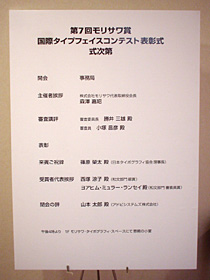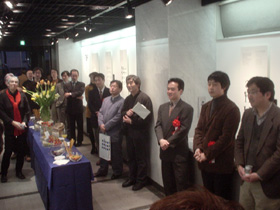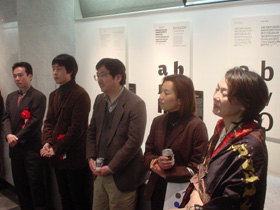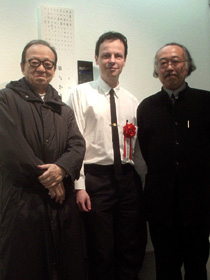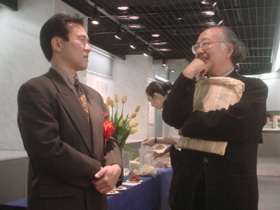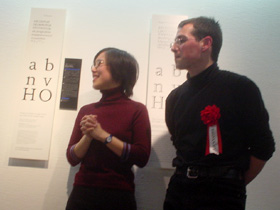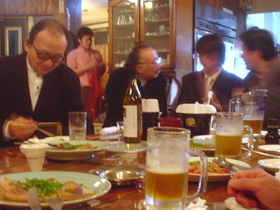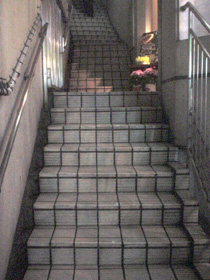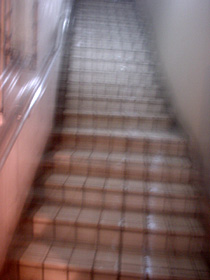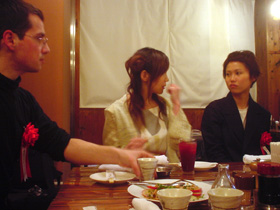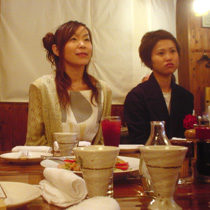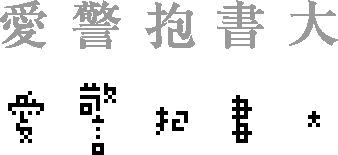 "nijikai"
afterparty:
long
long
long
stairways to
feast and fun
with friends
kimura fumitoshi with seno-sensei
yamazaki mariko with katsui-sensei
our translator with robinson deschamps
robinson deschamps, kame, nishizuka ryoko, wakahara kaoru
kame between his mentors matsui-sensei and seno-sensei
('80s string ties are back!)
a comparison between normal 'mincho' kanji and kame's "mini-maru"