from 1999 to 2003, long before the term "blog" became our era's most-prattled syllable,
kame news
entertained millions (who knows?) of excited online visitors with the manifold wondrous adventures of kame in and out of this world. for greater ease of accessibility, they are now gathered under this roof, er, heading to continue edifying the so-inclined gentle reader.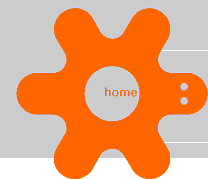 later
august 05
"hiki-hiki": designers hiking in marin
"das leben besteht aus vielen kleinen münzen -
wer sie aufzuheben weiss, hat ein vermögen"
- seen on a street in berlin
"if you wish to have beautiful eyes,
you should gaze upon beautiful things"
- samurai champloo
"i was wondering
where to continue
until i realized
i was already there"
- myself at fushimi inari taisha, kyoto
1999
october
'wired' mag info section; japan article for 'druk' mag benelux; visionplus7 lecture announced
november
visionplus7 tokyo conference report + japan impressions
december
2 prizes at morisawa awards; 'wired' mag infoporn 2.0 + kawaii photos
2000
january
morisawa award ceremony + japan tour
february
joining office with mr. acorn
march
on the road to la, nyc, japan
april
special japan report with yanki gals
may
kame in 'axis' mag japan + 'druk' mag benelux; shuriken findings
june
vernacular public design research
july
kame's articles are online
august
sabi-sabi in yakushima, japan
september
japan in summer, germany in winter; morisawa mag's award special
october
kame german tour report
november
typebox founded; atypi leipzig report
december
kame holiday card; spiral21 design collaborative founded
2001
january
typebox in german 'page' mag; sadsadfun's 1st live show; nyc impressions
february
kame in 'illustrator wow' book; sadsadfun live show soon
march
w. weingart in sf; sadsadfun's 2nd live show; typebox in 'form' mag soon
april
cherry blossoms in japan; report in 'ff tribe' mag
may
typebox in german 'form' mag; yo 40 b-day
june
sadsadfun's 3rd live show
july
design for 'deadflowers' film
august
typebox catalog out!
september
atypi copenhagen report; pix from paris, orange, berlin
october
kame in french 'etapes' magazine; shuriken findings; typebox in 'page' mag; kame icons in 'ff interoffice' pi-font
november
typebox preview; designer pictionary
december
4 kame fonts selected into 'bukva:raz!'; japan report in 'ff tribe' mag
a r c h i v e
2002
january
kame twice in 'page' mag; impressions from nyc
february
happy valentine; shuriken findings
march
'jouhou-dezain' book out in tokyo; 'page' mag on 'bukva:raz!' and type catalogs
april
typebox in 'metropolis' + 'page' mags; kame designs kanji tattoo
may
kame german tour report
june
typecon toronto + atypi rome announced
july
typecon toronto: first kanji lecture + conference report
august
typebox in 'how' mag; kanji lecture at atypi rome soon
september
special illustrated report: atypi rome
october
kame's icons in p.i.e. book; 4 fonts in 'language culture type' book; shuriken findings
november
'kern baby kern' type event in sf + 'indie fonts' book release
december
shuriken boy & beck in 'pulse' mag
2003
january
"bukva:raz!" opening at uno hq nyc; interview
february
kame interviewed by 'page' mag germany; shuriken find; featured in newstoday.com
march
morisawa award ceremony, tokyo
april
more impressions from japan
may
type workshop at esad, strasbourg, france;
impressions from paris
june
shuriken boy turns 10, with new findings